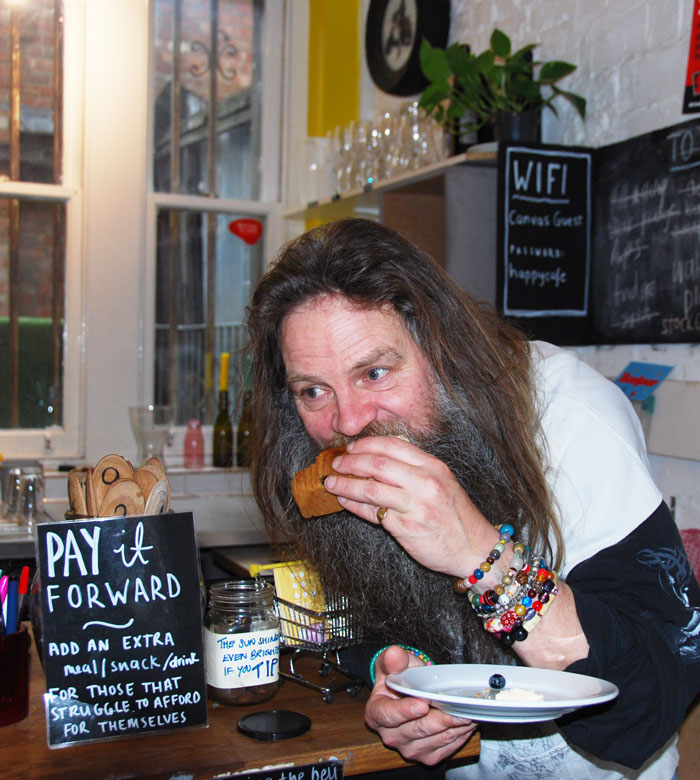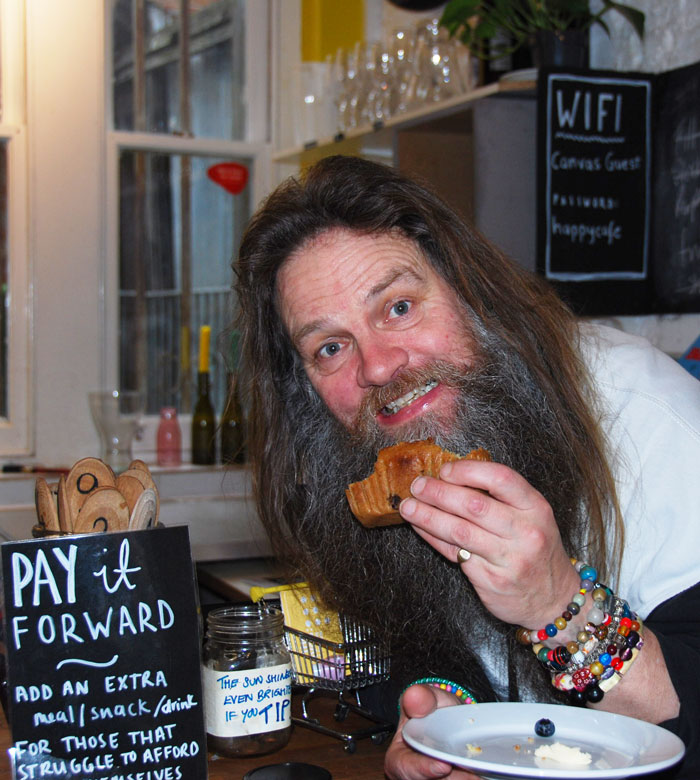 Make a difference in two simple steps!
Find a Reconnect location
It's easy to identify a Reconnect partner – you'll see our distinctive green and white stickers on their doors, showing which service(s) they offer. You'll also be able to see the full list of partners here, and in our printed street guide.
---

Buy a Reconnect voucher and become a Reconnector!
Wherever you see our distinctive green stickers, you can buy a voucher. You can then offer it directly to a homeless person or leave it at the till for the next homeless person to come in and use. For example: buy a voucher for a meal – or even a few meals – and it's available for a homeless person with a meal voucher to use.
---

Now your voucher is ready to use!2> When you've bought your voucher(s), each can be claimed for immediate use by someone who needs it, like Richard (shown above)!
---